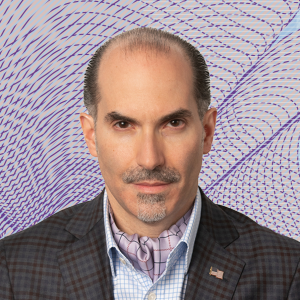 When clients hire Morian Law they hire Armen Morian, an accomplished lawyer with nearly two decades of experience on consequential matters at the intersection of law, business, policy, public communication, and risk. Armen has been sought out by high profile individuals and organizations to advise them on complex and sensitive matters and advises top lawyers and law firms as senior counsel.
The comparative advantage and cardinal feature of Armen's practice is the skill, sophistication, and judgment he brings to every engagement, honed over years of experience working on some of the most complex and high-profile matters, against some of the most sophisticated and well-resourced adversaries, represented by some of the most skillful and hard-charging lawyers in the profession.
Armen's experience includes a thirteen-year tenure in the Investor Protection Bureau of the Office of the New York Attorney General, the nation's premier state securities law enforcement office, investigating and litigating cases involving securities and financial fraud against some of the most prominent financial services firms on Wall Street, as well as public companies, investment funds, auditing firms and senior corporate executives, under civil provisions of New York's Martin Act and other anti-fraud statutes.
Recently, Armen served as a senior advisor to the newly established Corruption Prevention Commission of the Republic of Armenia ("CPC") under a USAID-funded expert initiative supporting the inaugural work of the CPC. Armen worked with the CPC to conceptualize its vision for Armenia's national corruption prevention and integrity system and drafted the master plan for implementing and operationalizing that system He also created methodologies for the pre-appointment integrity review of judicial nominees, prosecutors, and other public servants, which were adapted by the CPC to qualify three new nominees to Armenia's Constitutional Court and other officials.
Armen began his legal career as a litigation associate at Curtis, Mallet-Prevost, Colt & Mosle LLP, where he represented clients in complex civil matters involving allegations of federal and state securities fraud, accounting fraud, conspiracy and civil RICO, including Arthur Andersen LLP in the In re Enron Corp., Inc. matter, and in international arbitrations.
Armen personally provides legal services to Morian Law's clients, working with carefully selected co-counsel when appropriate. Armen accepts only a small number of matters at a time so that he can give full attention to every aspect of a matter from intake through resolution.
Armen's approach is at once rigorous and disciplined but also creative and flexible. Armen begins by immersing himself in a deep understanding of the client: a client's business, market, regulatory environment, constituencies, competition, potential adversaries, risk posture, objectives, history, business culture, and psychology. Armed with that knowledge, Armen immerses himself in a deep understanding of the law and the facts, and counsels clients from within their reality not from without.
Armen incorporates into the advice he gives not just what he has learned in the profession of the law, but what he has learned in life: the judgment and perspective gained from real-world experience outside the practice of law. Armen takes into consideration the full context of a client's situation and the totality of a client's circumstances; not just the legal and economic factors, but all the factors that are relevant, including the practical, the moral, the ethical, the psychological, the social, the cultural, and even the political.